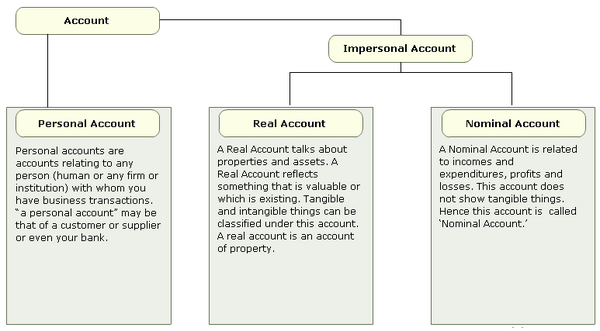 Broadly Accounts are classified as
   Account Classification: Broadly Accounts are classified as
   Personal - Related with the Persons E.g. Mr. Paul's A/C account at ABC Org
   Nominal - Pertaining to Income and Expenses E.g. Interest, Wages etc.
   Real - Pertaining to things / Properties E.g. Cash , building, Machinery etc .
General Accounting Rules for Every Account
    For Real A/C – Debit that whatever Comes in , Credit whatever goes out.
    For Nominal A/C– Debit expenses, losses and credit incomes and profits.
    For Personal A/C- Debit the Receiver, Credit the Giver.